Microsoft purchased a startup ten years ago in an effort to turn around its social networking fortunes, and it is making another attempt with a fresh approach.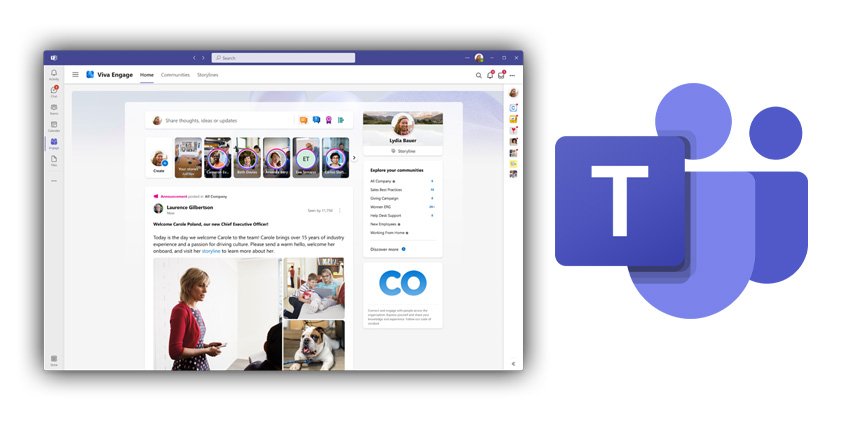 With the recently unveiled Viva Engage platform, Microsoft is making a belated entry into the social networking space.The fact that Viva Engage will be integrated into the Teams app indicates that Microsoft is promoting this social networking service at the workplace.
If it weren't for the name change, we would have also assumed that because of the way Viva Engage looks and feels like you've logged into Facebook.It offers a news feed that contains both posts and videos.
On the left side of the screen are further settings, and on the right is a community-joining option.It appears that the business has chosen a tried-and-true strategy, which makes sense given that Facebook used it successfully for years.
Having said that, after spending over a billion dollars to finally break the code with the acquisition of Yammer a decade ago, social media still feels like a frontier that Microsoft has yet to conquer.
Therefore, it might not be the best idea to integrate a platform with a Facebook-like design into Teams in order to set itself apart from the competition.We have observed over the years that replicating features has been fairly successful.Microsoft might therefore want the same approach to be successful for it as well.
There are further Meta-related elements in Viva Engage, like as Stories, which are similar to those on Instagram and Snapchat.The primary distinction is that you are now spending time with your coworkers rather than your friends and relatives.Even though Microsoft's social networking effort will primarily be focused on enterprises, Meta will probably pay attention to it.
Over the past two years, Teams has joined Zoom, Google Meet, and Slack as a formidable competitor.
Microsoft is hoping that Viva Engage would offer it an advantage over the competition.
Found this article interesting? Follow BG on Facebook, Twitter and Instagram to read more exclusive content we post.