Two Viral Apps gets Removed from Google play store in just a matter of 24hrs. WHY?
According to the Play Store rules, no app on Play store can encourage users to remove a third-party app which was the key idea behind the Remove China Apps. The app allowed users to find out China apps on their smartphones and then provided an option to instantly delete them.
Google's policy reads, "We don't allow apps that attempt to deceive users or enable dishonest behavior including but not limited to apps which are determined to be functionally impossible. Apps must provide an accurate disclosure, description, and images/video of their functionality in all parts of the metadata and should perform as reasonably expected by the user. Apps must not attempt to mimic functionality or warnings from the operating system or other apps. Any changes to device settings must be made with the user's knowledge and consent and be easily reversible by the user."
How does Remove China Apps work?
The app is simple to use. Once you click the Scan Now option, the app will load for a few seconds and show the list of Chinese apps present on the phone. It provides users with the option to delete apps by clicking on the bin button next to each app. On clicking the bin, the app will uninstall the application, but retain all your data. For instance, if you use TikTok and decide to delete the app using Remove China App, the videos you shot will still remain in the gallery.
How Does Mitron App got removed?
Mitron app — the popular Indian alternative for TikTok — has been removed from the Google Play store earlier this week. The app had over 5 million downloads. Google has finally responded to the removal of the Mitron app and said, "A number of recent app removals received particular attention in India and we wanted to clarify our actions. Earlier this week, we removed a video app for a number of technical policy violations. We have an established process of working with developers to help them fix issues and resubmit their apps. We've given this developer some guidance and once they've addressed the issue the app can go back up on Play."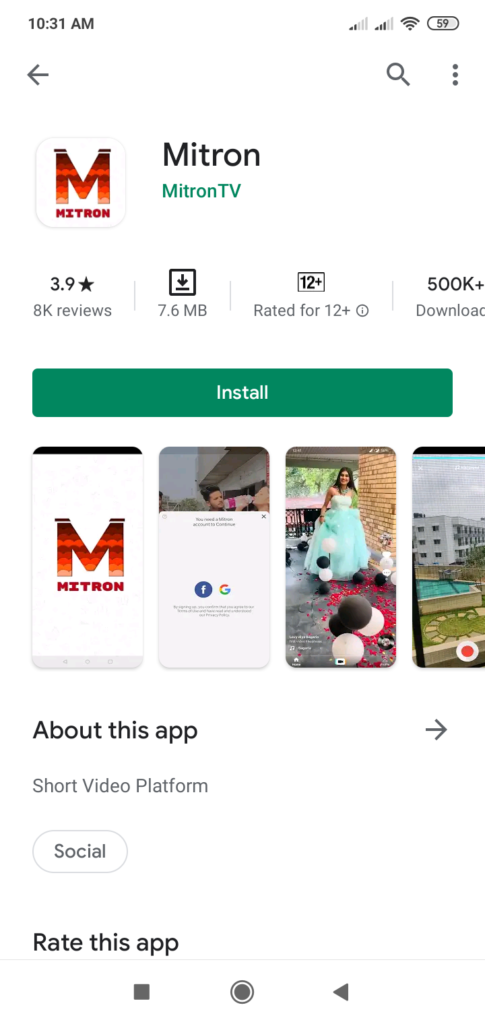 If you have the Mitron app already downloaded on your phone you will still able to use it but we suggest you don't as the app comes with several vulnerabilities as we reported earlier. Mitron app has been in the news for all the wrong reasons of late. The app owner Shibank Agarwal, a student of IIT Roorkee, bought the source code of the app from a Pakistani coding company Qboxus and rebranded the app as Mitron and launched in India. Before officially launching the app in India Agarwal and his team 't even customize the coding or change the privacy policy.
ALSO SEE: https://indianexpress.com/article/technology/tech-news-technology/mitron-app-pakistan-connection-cyber-expert-5-million-users-vulnerable-6435884/