Beginning in November of this year, Backbone One PlayStation Edition Controller for Android will be released.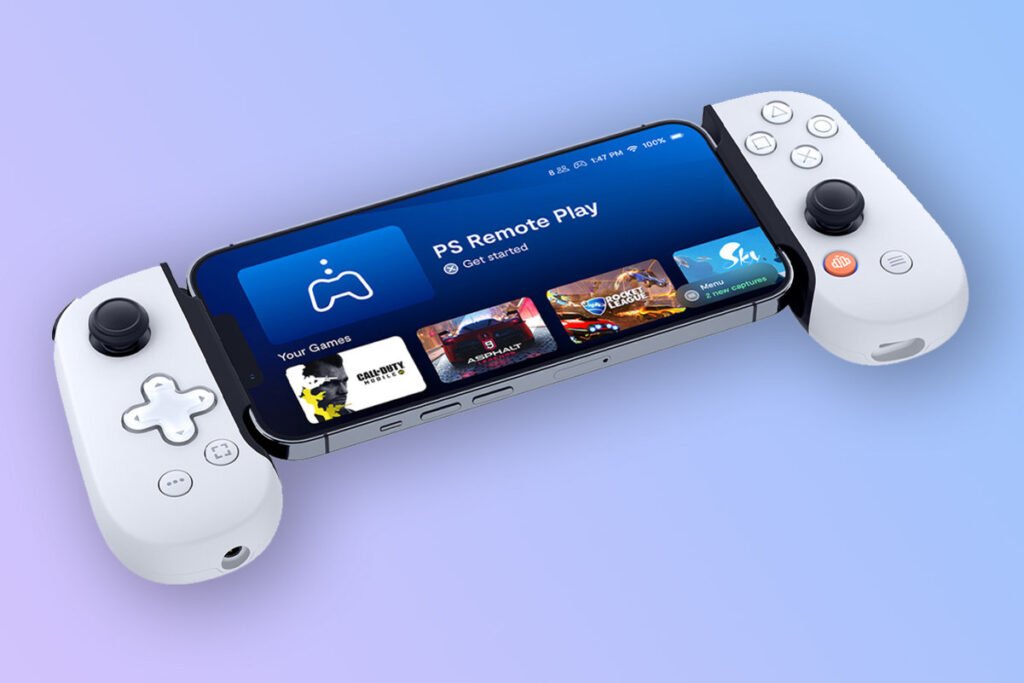 In a few regions, the Backbone One PlayStation Edition controller for the iPhone has been released.With the PS Remote Play app and a controller connected to the phone, iPhone users can now play PS5 and PS4 games straight on their devices.Playing PlayStation games on PC, Mac and Android devices is also made possible by the app.Naturally, you can use the controller to play iPhone games from the App Store.Additionally, the Android Backbone One PlayStation Edition controller will be available in November.Sony has begun distributing a new PS5 system software beta that supports 1440p in PlayStation-related news.
Backbone One PlayStation Edition controller for iPhone price, availability
Priced at $99.99 (about Rs. 8,000) in the US, the Backbone One PlayStation Edition controller for the iPhone is offered in Black and White colour variants.For the controller's introduction in Australia, Canada, France, Germany, Italy, Mexico, New Zealand, the Netherlands, Spain, Sweden, the UK and the US, Sony teamed up with Backbone.Later, the controller will be sold in additional nations.
As previously announced, the Android version of the Backbone One PlayStation Edition controller will begin selling in November and will cost the same $99.99 (approximately Rs. 8,000) as the iPhone controller.
Backbone One PlayStation Edition controller features
The DualSense controller's button arrangement is also included on the White version of the controller.The Xbox controller button layout is present on the Black colour option.The Backbone One PlayStation Edition controller for iPhone, according to a PlayStation blog, is inspired by the "beautiful colours, materials and finishes of the PS5 console's DualSense wireless controller, right down to the transparent face buttons and its aesthetically distinctive, floating appearance".
As previously mentioned, Backbone One also supports other game streaming services like Xbox Cloud Gaming and App Store games like Genshin Impact, Fantasian and Call of Duty: Mobile.The Backbone App includes PlayStation features, such as the ability to browse hundreds of game titles and create unique glyphs, and it can be used to create a customised PlayStation experience.The iPhone device powers the controller, so it doesn't need to be charged.
Along with that, purchasing a Backbone One grants you access to more than 350 console titles.The controller comes with benefits like a two-month trial of Google Stadia Pro and three-month access to custom emoji, lengthier messages and server-specific profiles on Discord Nitro.It can be collapsed, has a low-latency connection, supports snapshots and game clips and has a 3.5mm headphone connector.A Backbone App launch button, a screenshot button and a mute button are all included.
Another PlayStation-related event involves the rollout of a new PS5 system software beta to invited users in a few countries, which now features 1440p support, gamelists and other upgrades.The PS5 beta adds support for 1440p HDMI video output, effectively giving users another visual setting on compatible PC displays and TVs. Additionally, players can gain better anti-aliasing by supersampling down from a higher native resolution (such 4K) to 1440p output.
Found this article interesting? Follow BG on Facebook, Twitter and Instagram to read more exclusive content we post.