To use your Samsung phone on other networks, unlock it.
It might already be unlocked, but if not, you'll need to get it unlocked before SIM cards from other carriers will function in it if you want to use your Samsung phone with a different carrier than the one you purchased it from.
In the sections below, we'll go over exactly how to check it and, if necessary, how to unlock it.Oh, and because doing this is essentially the same for all phones, Samsung or not, you can use this instruction with upcoming non-Samsung phones as well.
However, if you came here looking for instructions on how to unlock a Samsung phone with a pattern or what to do if you forget your pattern, go to the conclusion of the post because we already covered that.
How to check if your Samsung phone is locked
Consider if you really need to unlock your phone before doing so. Many phones are either sold unlocked or become unlocked automatically after a certain amount of time.
Inserting a SIM card from another network and checking for a signal is the simplest way to make sure.It's worth sending or getting a text, placing or accepting a call, or both, just to be sure.
To test this out, you can frequently find SIM cards from carriers online or in-store for free or at a very cheap cost.Alternatively, you could always borrow one from a friend or relative.Just be certain that it is a distinct network—some carriers in some nations utilise the same underlying network as others.
For instance, Giffgaff (among other companies) uses the O2 network in the UK.Therefore, using a Giffgaff SIM won't help you determine whether your phone is locked to O2 because it will function in both cases.
Another option is to call your carrier and inquire, or visit a network store (whether it's yours or one from another network) and see if they can perform a check.They will frequently be able to.
What you'll need to unlock a Samsung phone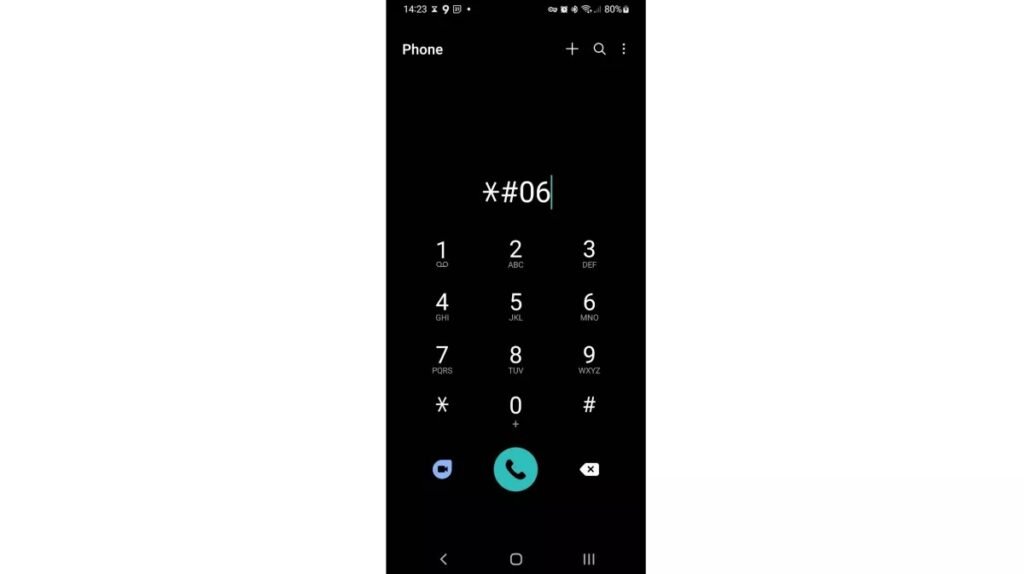 Now that you know your Samsung phone is locked, what should you do? The good news is that unlocking it is typically not too difficult.
But first, make sure you have your phone's IMEI number because, in most circumstances, your carrier will require it.By launching the phone app and dialling *#06#, you can find this.
As an alternative, it ought to be accessible under Settings > About phone.
In addition, you'll probably need your name, phone number, account number, and password in order to access your account.
How to unlock a Samsung phone through your carrier
The specific requirements for unlocking a handset do differ between networks, so if unsure, call yours.However, in general, your contract must be paid in full and your account must be in good standing.
With that out of the way, you can usually contact your current carrier to seek an unlock (not the one you want to switch to).So if you're unsure whether your phone is locked or how to unlock it, making that one phone call may be all it takes to find out.
However, some carriers also offer other unlocking options. For instance, with T-Mobile, some devices can be unlocked using the company's Device Unlock software.
Be aware that the time it takes to unlock your Samsung phone may vary from network to network and can be up to several weeks. In some situations, your carrier may charge you to unlock your Samsung phone, however this fee will be rather minimal.
How to unlock a Samsung phone without contacting your carrier
If for some reason your carrier won't or you can't unlock your Samsung phone through them, there are other options. However, we always advise doing this first.
For a price, many online businesses, like Doctor SIM (opens in new tab), provide phone unlocking services. Some independent retailers also offer this service.
This should only be used as a last resort because of their frequently higher fees and potential for failure.Before using one of these services, check reviews and see if refunds are given for unsuccessful attempts.
How to set up and unlock a Samsung phone with a pattern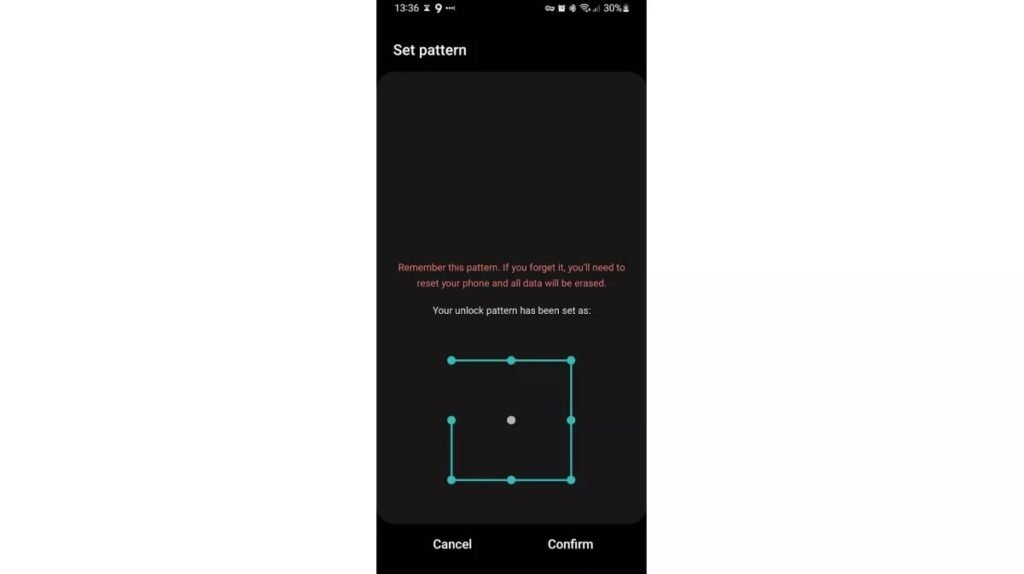 After discussing how to unlock Samsung phones for usage on different networks, let's now have a look at how to secure and unlock your Samsung phone using a pattern, or what to do if you forget your pattern, as this is a topic that many people are interested in.
First, go to Settings > Lock screen > Screen lock type to configure a pattern lock.You will be requested to input any security you may have already set up, such as a PIN, in order to access this screen.
Choose "Pattern" as your screen lock option when you get there.After that, you'll be asked to input a pattern that you'll need to enter every time you wish to unlock your phone moving forward.It should be long enough to make it unlikely to be guessed and memorable at the same time.
Consider your options carefully before choosing this because it offers less security than using a PIN or password.
What to do if you forget your pattern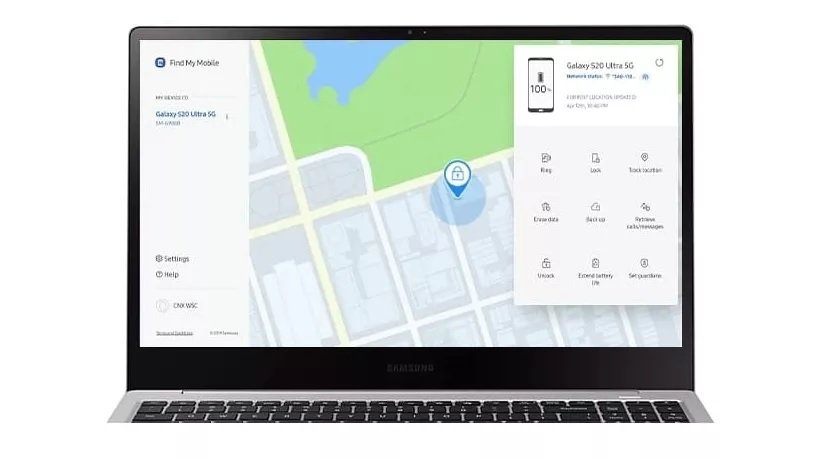 Your Samsung phone might still be unlocked even if you forget the pattern.One is that you can use a fingerprint or face sensor instead if you also have them set up, albeit you can't use them to erase the pattern from your device.This means that while you can unlock the phone, you cannot modify the security type.
Additionally, you cannot use these the first time you unlock your phone after a reboot, so the possibility of being locked out still exists.
You can utilise Find My Mobile if you want to be able to unlock your Samsung phone after a restart or reset the security settings, or if you don't have a fingerprint or face unlock setup.
To do this, go to Settings > Biometrics and security and make sure it is configured. Then, touch "Find My Mobile".Enable the toggle next to "Remote unlock" and make sure the toggle for that is on.
Once you've done so, you can visit the Find My Mobile website (opens in new tab) on another device, sign in to your Samsung account, and then you should be able to see the location of your phone on a map if you ever get locked out of your Samsung phone.If you have more than one registered device, select the one you wish to unlock by clicking it.
Select it, then select the "unlock" option.Your Samsung phone will then be remotely unlocked once you input your password once more.You'll have to set it up from scratch to protect the phone because doing this erases all of your security information, but at least you'll have full access and be able to do that.
After completing that, you can protect your Samsung Galaxy S22, Galaxy Z Fold 3, or any other model you own once more. This time, just try to remember your pattern.
Found this article interesting? Follow BG on Facebook, Twitter and Instagram to read more exclusive content we post.